"Situated on 31 acres of rolling land in Fairport, NY (Town of Perinton) on Rt. 250 near Rt. 31 in southeast Monroe County."

Regular Clubhouse Events

Georgetown Commons HOA Board Meetings
Monthly on 3rd Wednesday at 6:30 PM.
No December meeting.
Meeting notes in GTC Crier
Mix & Mingle
Social Gathering for Residents
Monthly on 2nd Thursday from 6-7 PM
Game/Euchre
Bi-weekly -2nd & 4th Monday -1-3 PM
Bridge Group
Monthly 1st Monday- 1 pm to 3 PM
Sit & Stitch
(stitching, craft, hobbies and chat)
Monthly 2nd Wednesday
noon-3PM with lunch from noon-1PM
Book Club Meeting
It has been decided that due to low participation, the Georgetown Book Club will no longer meet.  If anyone has suggestions of how to revive the group and increase participation or is interested in heading up the reorganization of a book discussion group,  please email gtcsocial1@gmail.com and we'll help you get started.
Local Resource Links
Town of Perinton
Community Senior Services
Fairport Central Schools
Monroe County
Recycling Information Flyer

Resident Reminders
Link to Flyer Regarding 2016 Bee Spraying Information & Schedule
July Board meeting date has been changed from the 20th to the 27th
The GTC HOA newsletter is a great resource for current information including highlights of the board meetings as well upcoming events and maintenance schedules. Here's a quick to link to read the newsletters.
The March GT Crier Newsletter includes information about voting. Board members will be elected and the vote will also include an item on rentals. It is very important that all resident-owners VOTE!
Compass, our Management Company, has recently updated their website that is for GTC residents only. See details on our Property Management Link.
Promote safety. Keep your outside garage light on from dusk to dawn.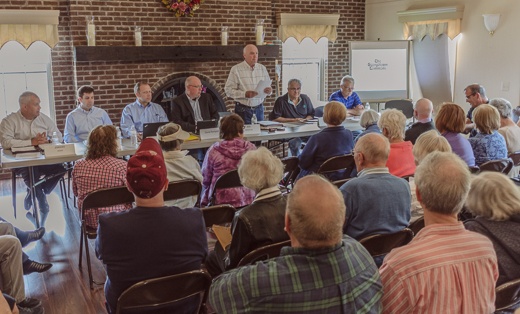 The GTC Annual Residents Meeting was well attended.
See the May Georgetown Crier Newsletter for details of the vote and other agenda items.
Georgetown Commons Residents
Do you have gardening tips or a good recipe?
Read a good book lately?
Do you have any current or historical photos?
Send  to gtchoa14450@gmail.com so we share with the community on our website.